Daimu Nakayama
Daimu hails from Japan, from the small town Kusatsu in the beautiful surroundings of Shiga prefecture. Harumi Shimoda, director of her own excellent ballet school, was herself a professional dancer and according to Daimu a perfectionist in every detail. His mother worked there in the office and because of the surroundings he must have danced from the time his mother was pregnant with him!
Daimu started pre-ballet at the very young age of 3 and remained in the school until he was 16. 
The spark to make ballet his career was lit when he watched Ken Saruhashi (former pupil of the Shimoda School and now dancing with the English National Ballet) in class.
A turning point in Daimu's career came when Kimmy Lauwens, on the teaching staff of the Royal Ballet School Antwerp, arrived to adjudicate a ballet competition. She spotted the young man's talent and suggested that he come to study in Antwerp.
Daimu: "Classical ballet was and is my real love but my interest for a more modern way of dancing increased when I took part in 'BOLERO' during the graduate recital of the Antwerp school. Co-choreographed by Eva Moreno, she gave me a feel for expressive contemporary movement and this has been strengthened since I joined Junior Ballet Antwerp's training program."
With his slender, long-muscled physique, Daimu is all tensile strength when he dances, whether performing classical roles or very modern choreography.
A ballet marked in his memory is the Petipa classic LE CORSAIRE, danced by English National Ballet when they toured Japan. Daimu's dream is to join a major company like this but for the moment he has his (dancing) feet on the ground and keeps his options wide open.
©Nicha Rodboon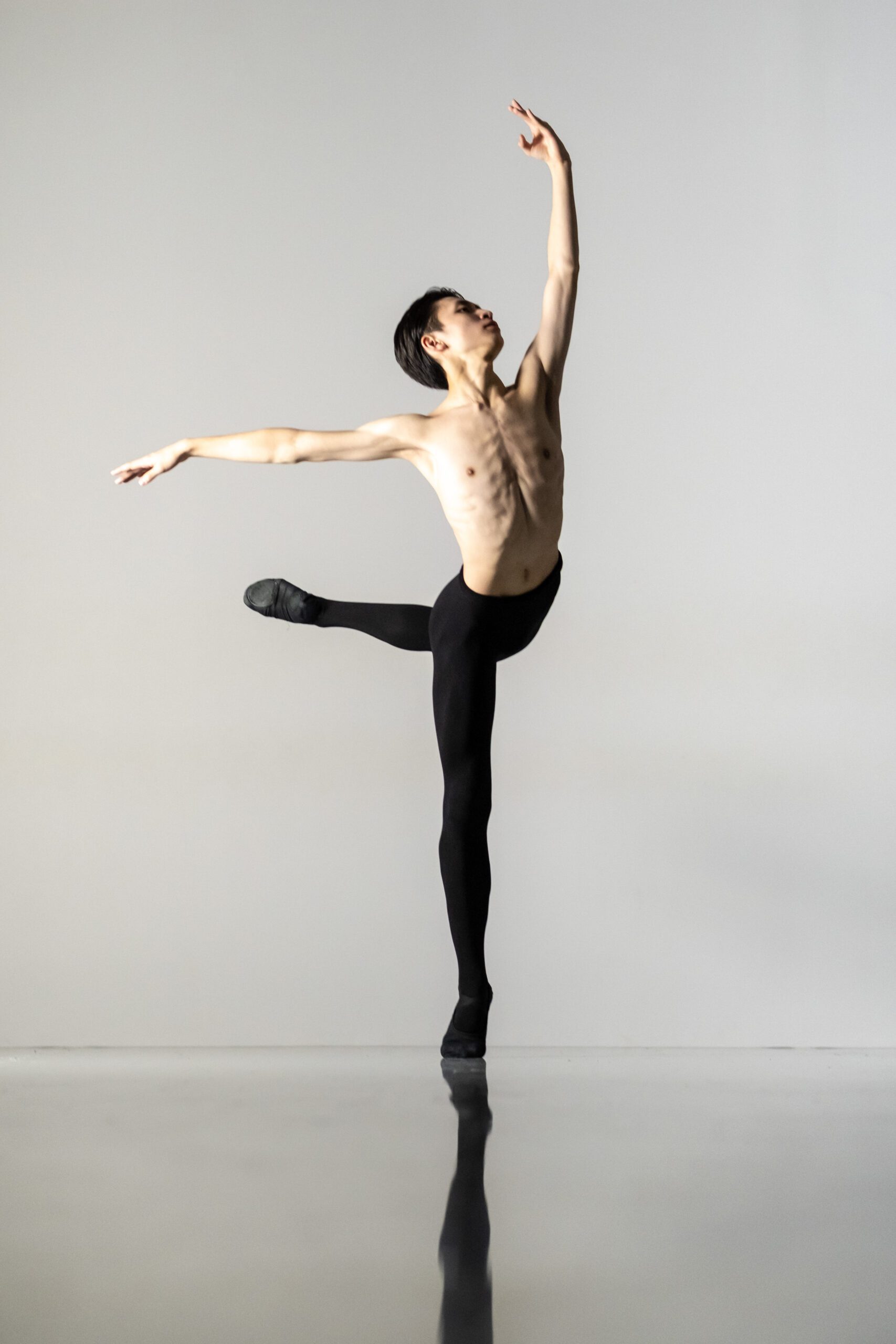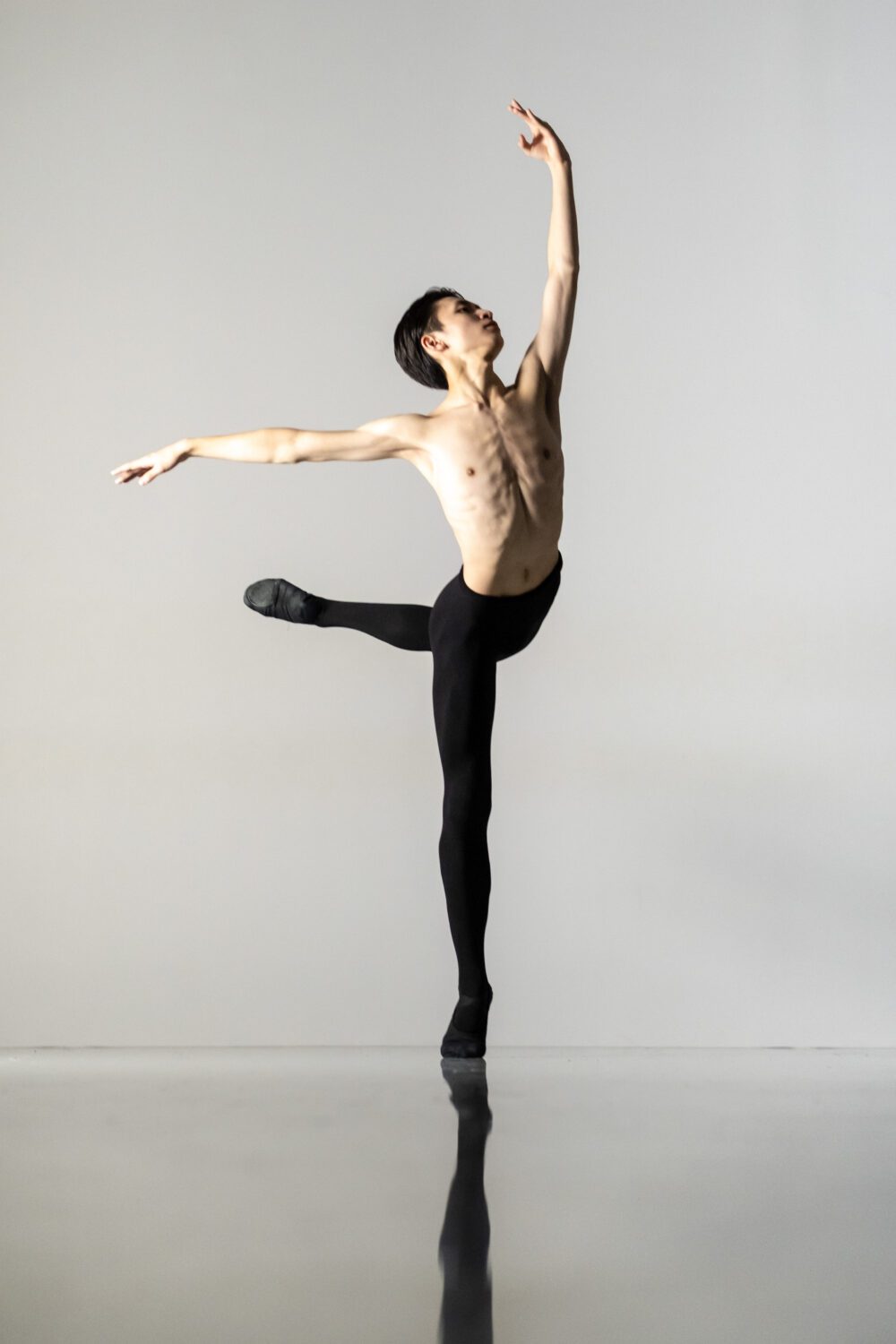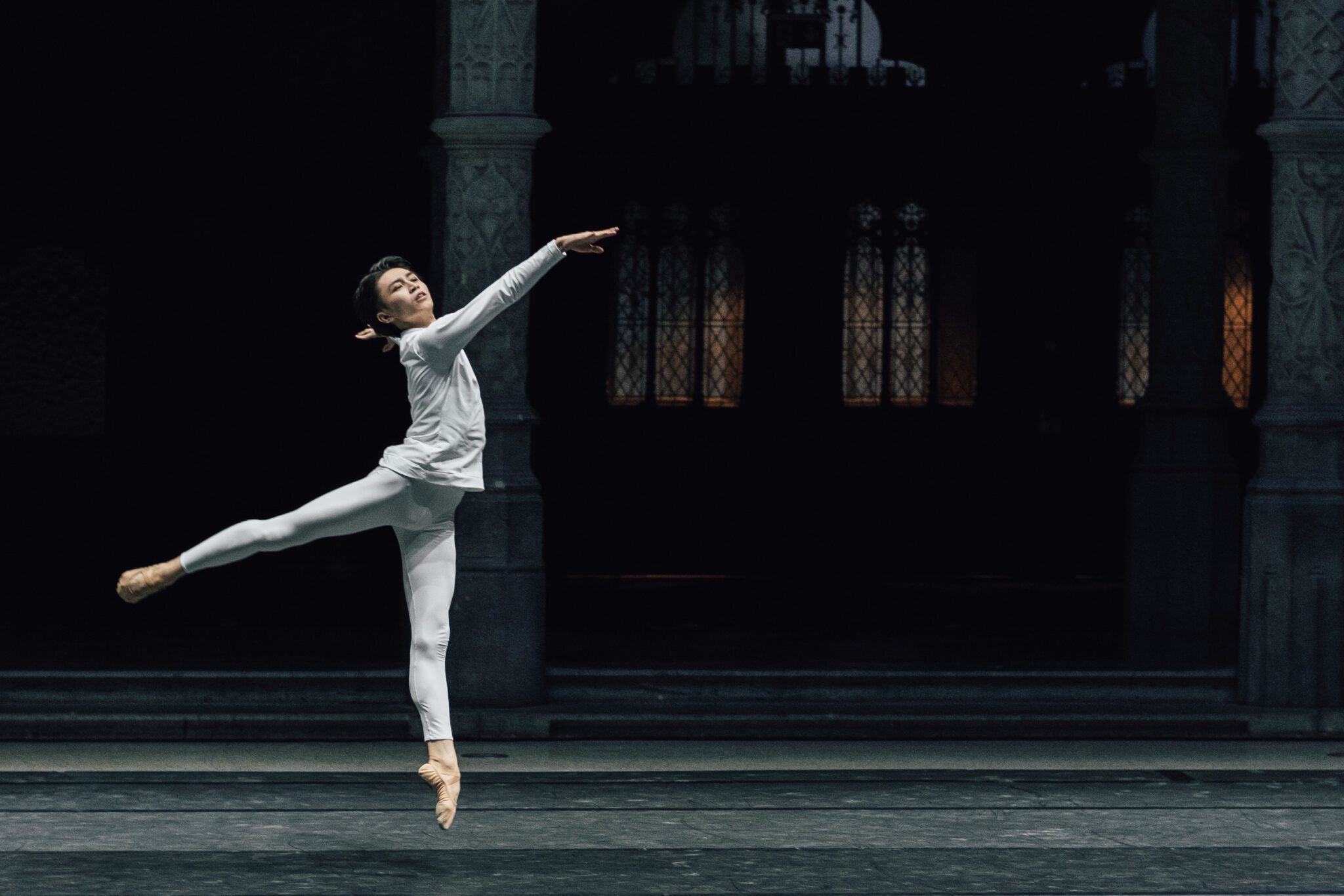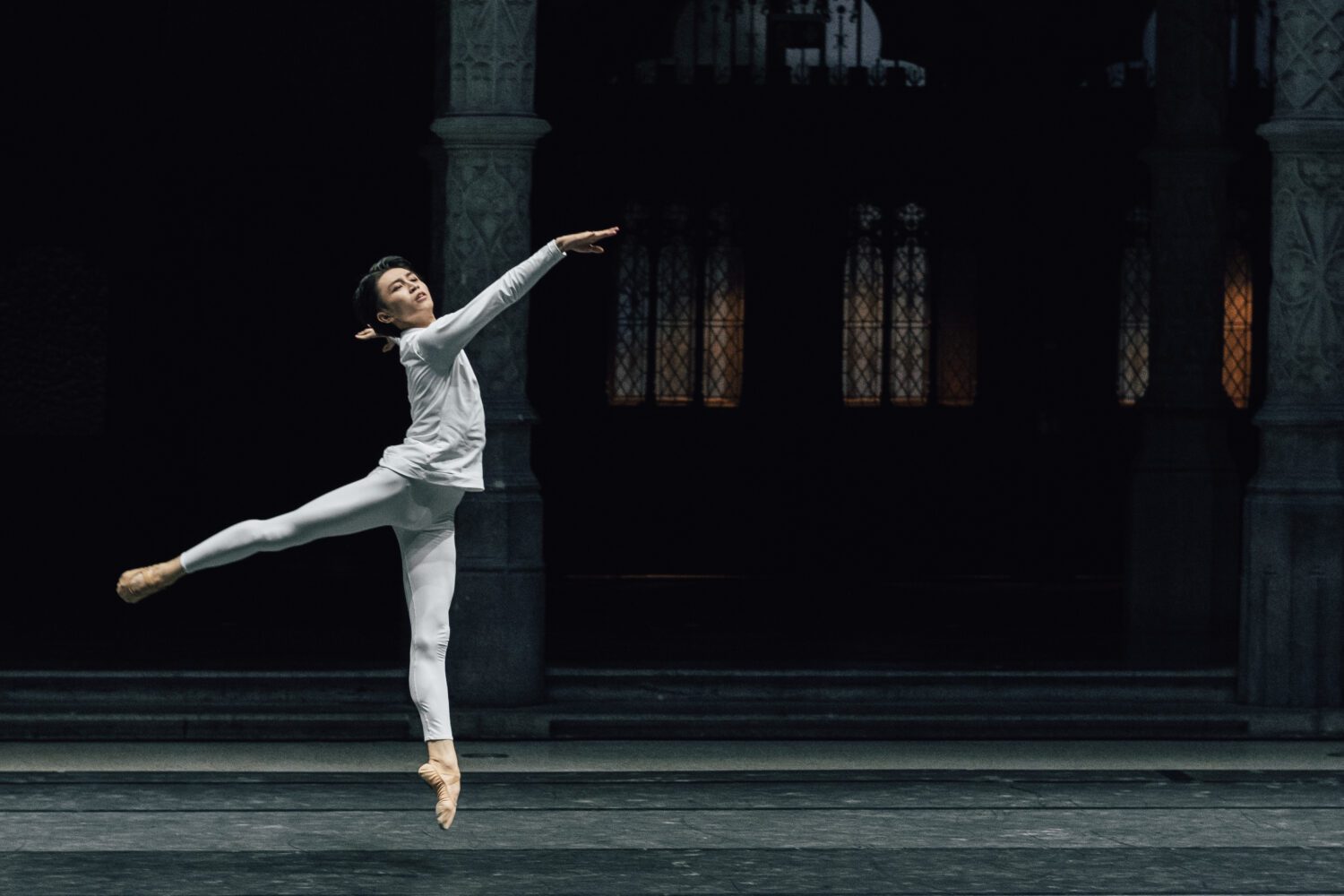 ©Filip van Roe / Nicha Rodboon / Alain Honorez