The orchestra, the talented Casco Phil under the baton of Michiel Delanghe, had NEVER played a full-length ballet before! For some musicians the complete Prokofiev score had first to be studied and practiced, with the dancers relying totally on their expertise! The result was a triumph.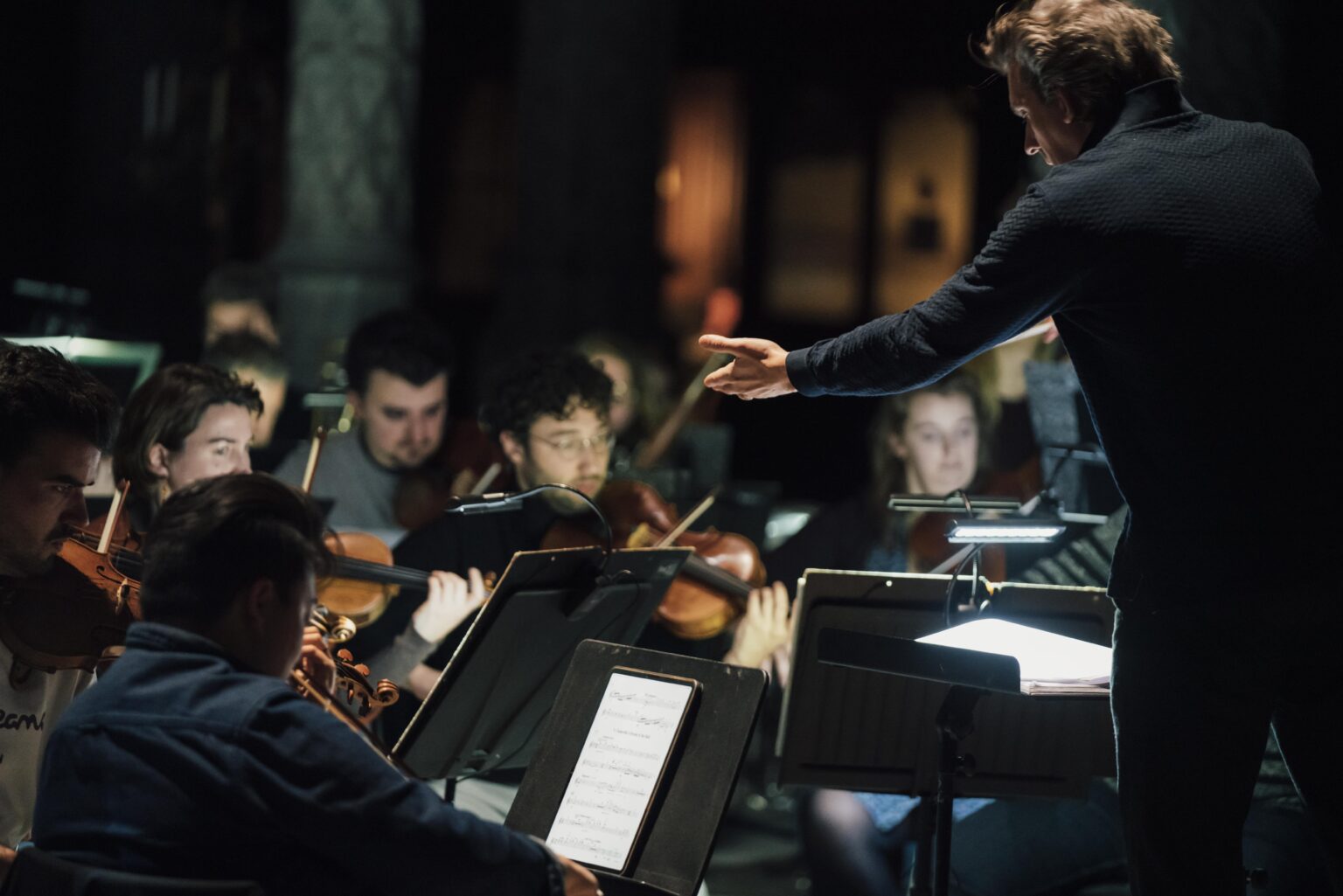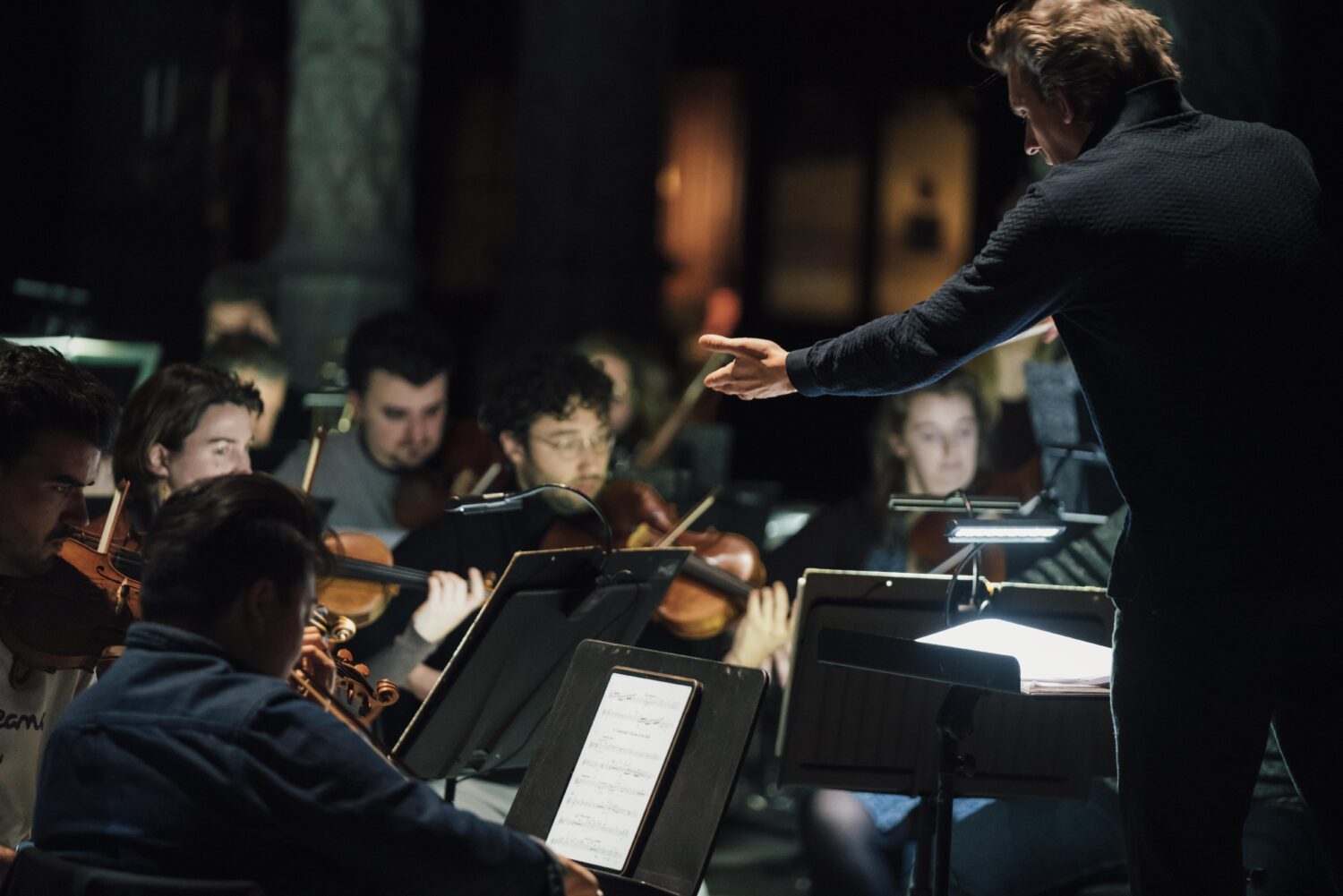 For young Jolien Deweerdt who designed and executed the array of lovely costumes, it was also a first. Jolien has been attached to the Opera Ballet Flanders costume department for some years, as well as, together with Ria Van Looveren, executing costumes for JBA since 2020. However it was the first time she had been entrusted with an entire ballet production, not only did the costumes need to look sumptuous and suit the style of the story but they also had to move with ease: in every way they ticked the right boxes.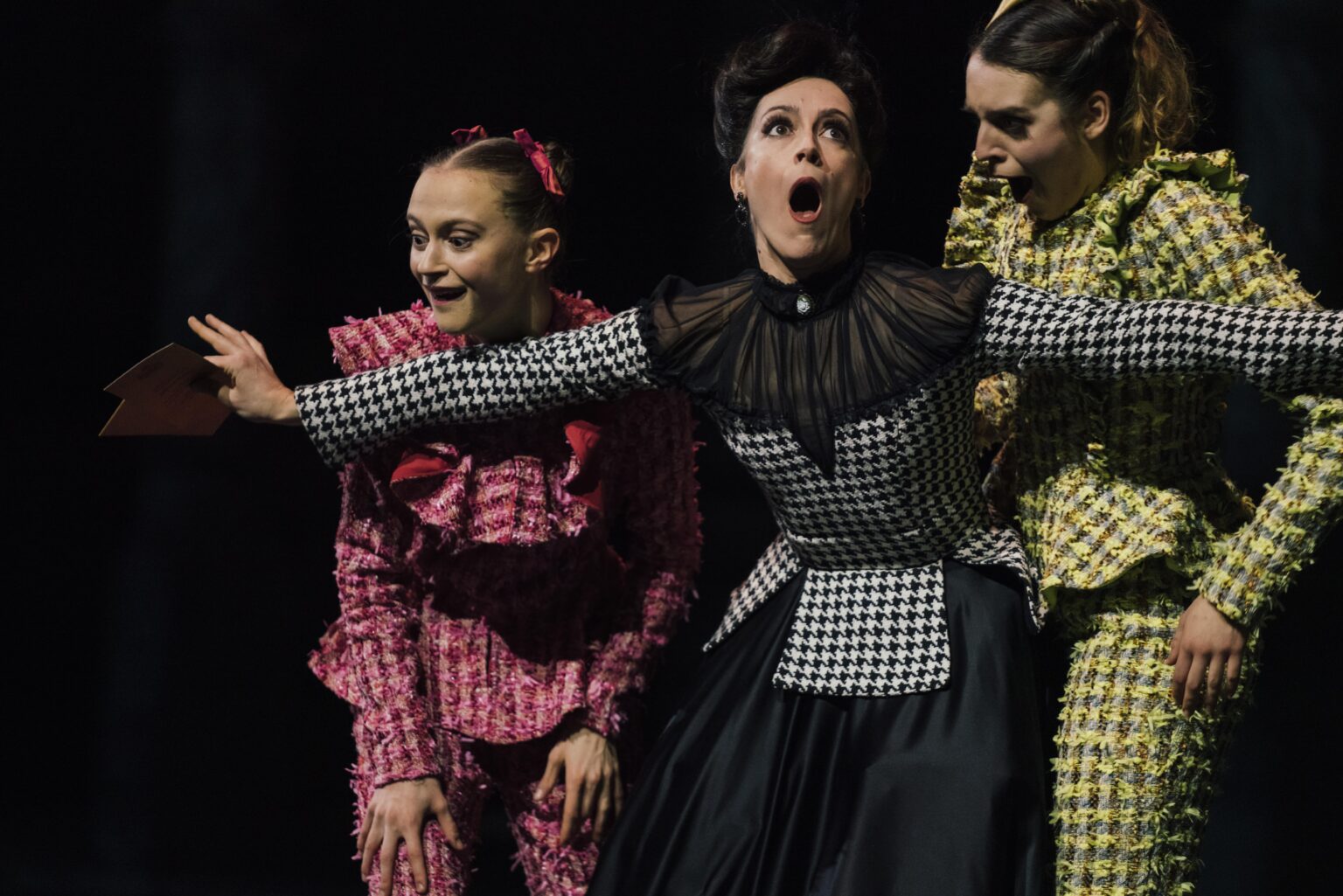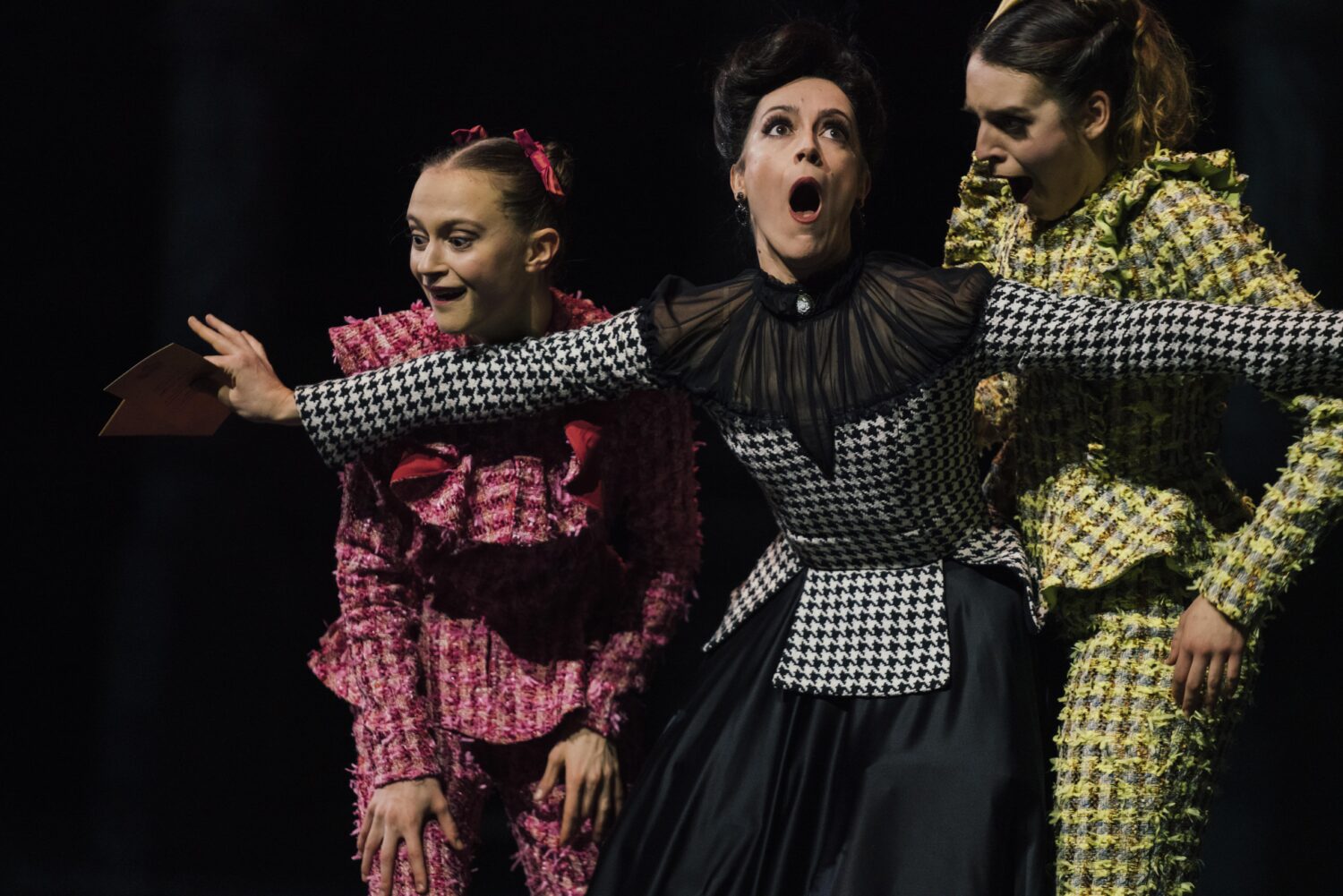 During her performing career, and in particular as first soloist with Ballet Flanders, one of Altea Nuñez's outstanding qualities was her ability to thoroughly inhabit any role she danced: thus it came as no surprise that her portrayal of the Stepmother was one of the highlights of the ballet. Nuñez however, was not only involved on stage each night, she carried multiple responsibilities on her slender shoulders as co-choreographer, co-leader of the production, ballet mistress …. and she came through it all with energy to spare!`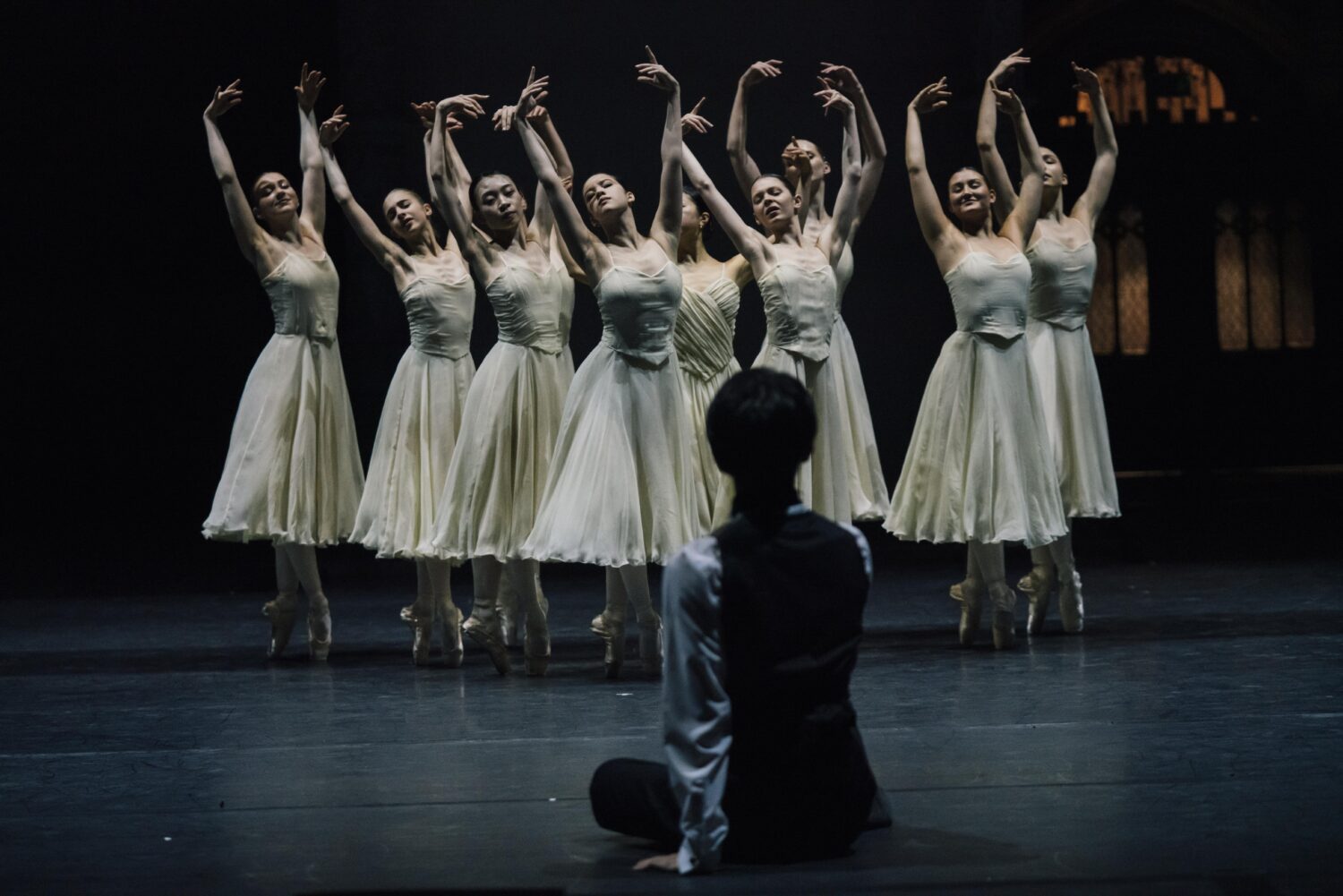 As for the dancers – for each and everyone of them, 'their' CINDERELLA proved a huge learning curve. It was 'their' ballet because, according to one of the three Cinderellas, Rinka Matsuura, they created it and lived it as a group, working together, supporting each other and finally, enjoying the triumphant end results collectively. And having Altea to look up to, set them an immeasurable example.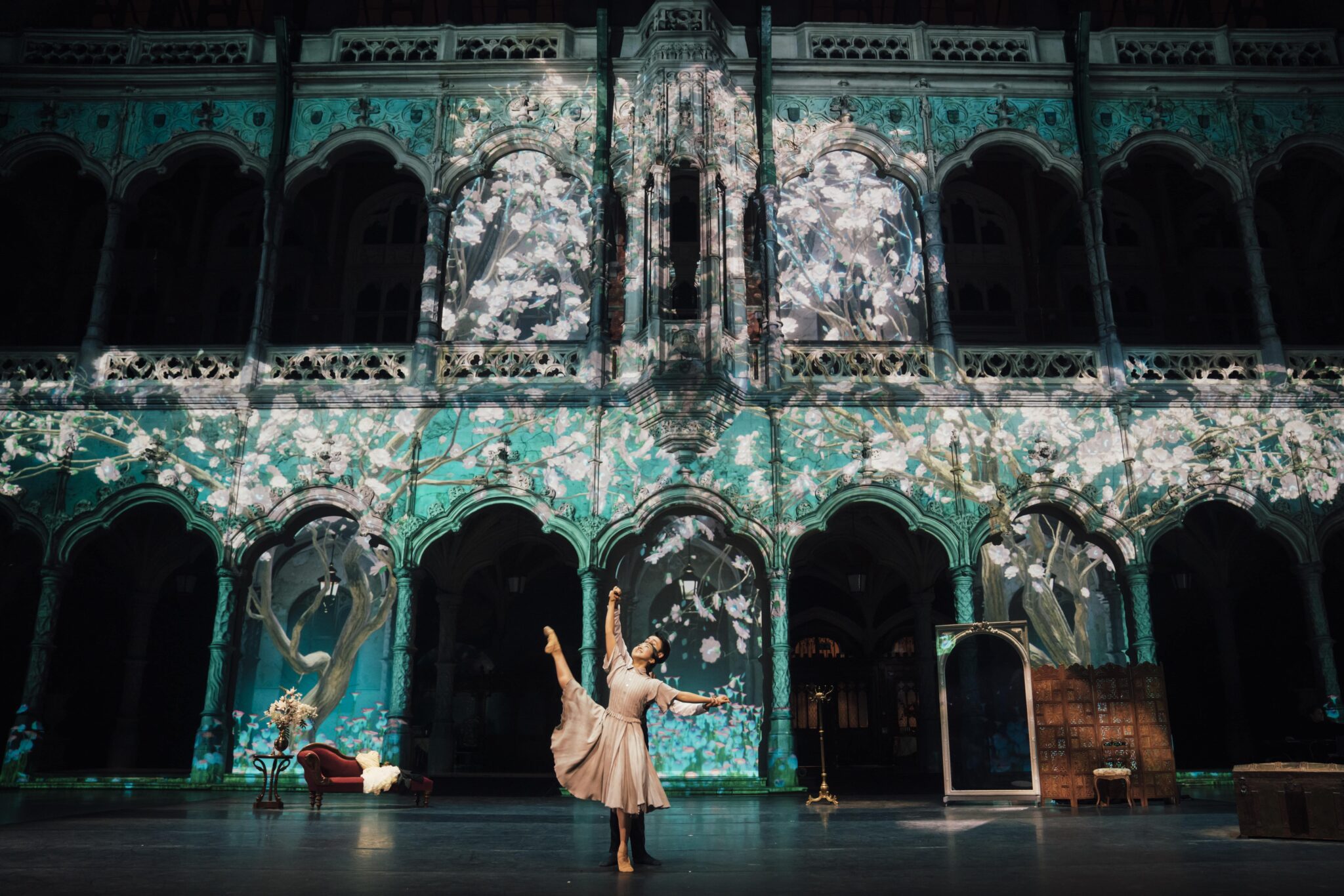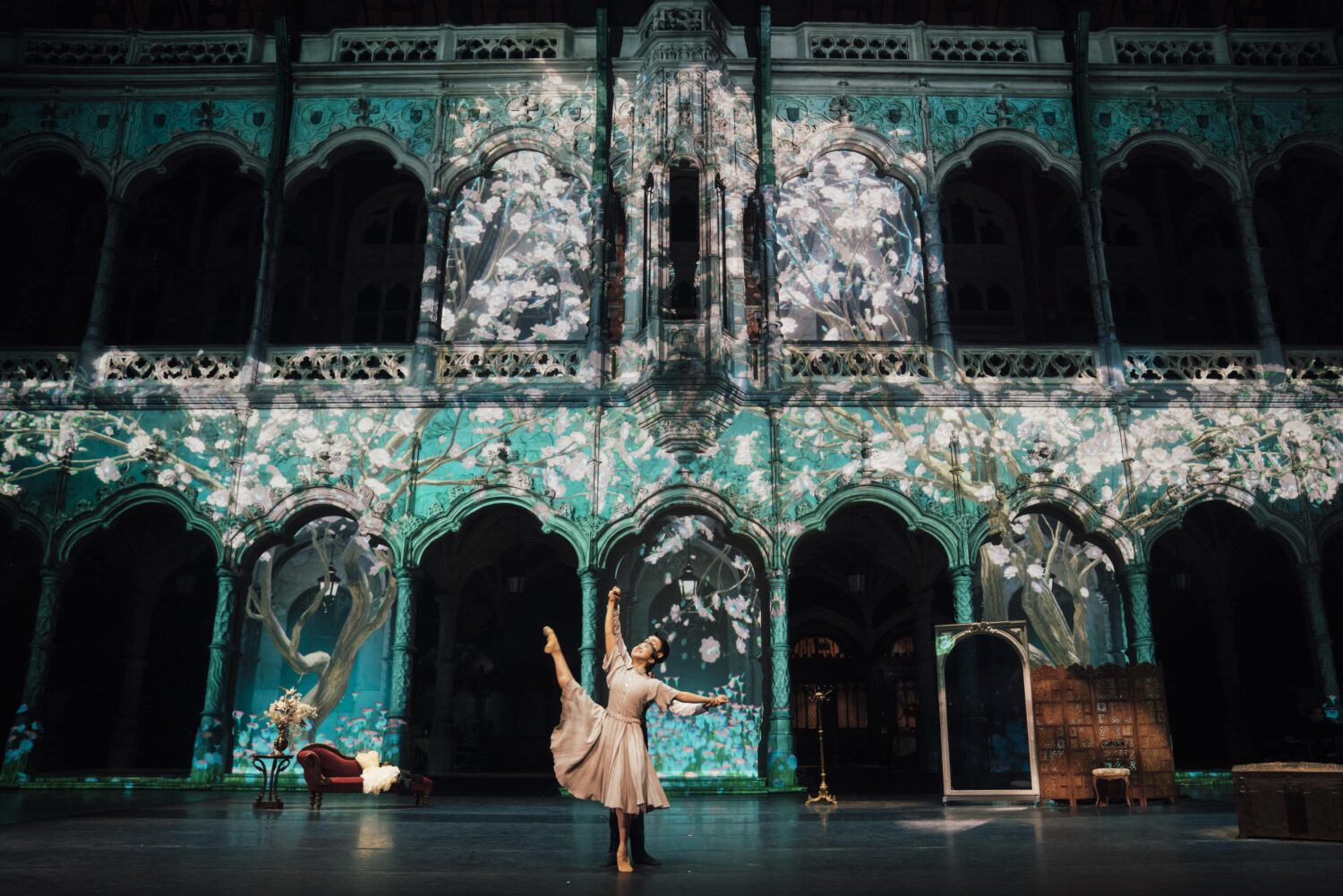 Rinka herself had injured her foot just days before the premiere: it was uncertain up to the last minute if she would be up to dancing the opening performance. What upset her perhaps most of all was that she might let the whole group down – so much would have to be altered if she was off. Such is the grit and willpower a young dancer needs to draw on to succeed meant that Rinka went on despite everything and danced beautifully that first night – no-one watching could have been aware of her pain, or the effort involved.
Lucas Bierlair, one JBA's male triumvirate, spoke for all of them when he explained the joys – and difficulties – of the multiple roles they performed. Lucas, Akihito Shimogato and Daimu Nakayama danced the part of the prince, each with a different Cinderella. But on other nights, they took on the roles of the dancing master or the prince's friend: it was mentally very tiring night after night, to switch characters and still to make them believable… and with the audience at such close proximity! The reward, he felt, for all the group was the creation of a narrative, of telling a believable story by means of dance which is quite unlike performing an abstract ballet, however technically demanding it was.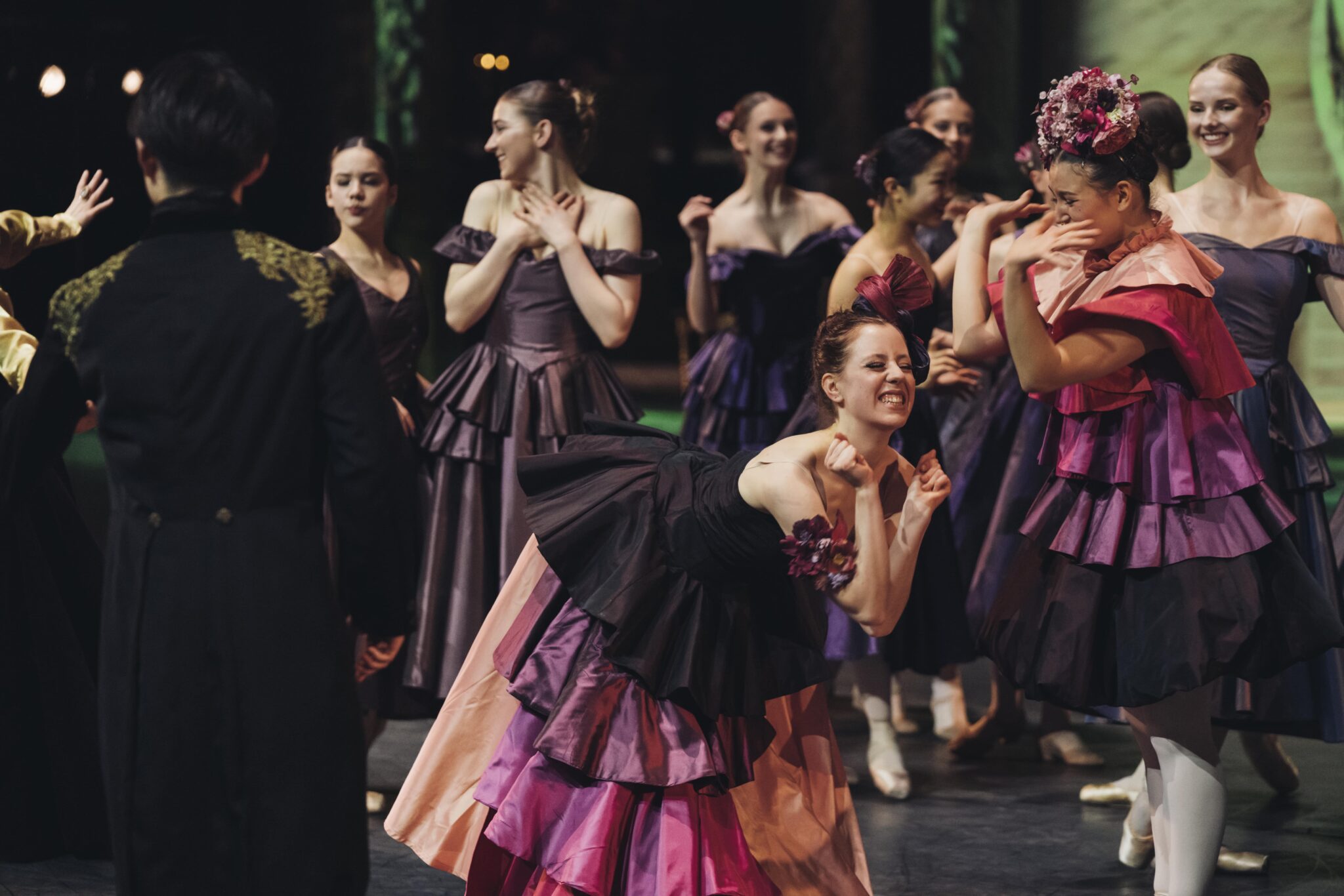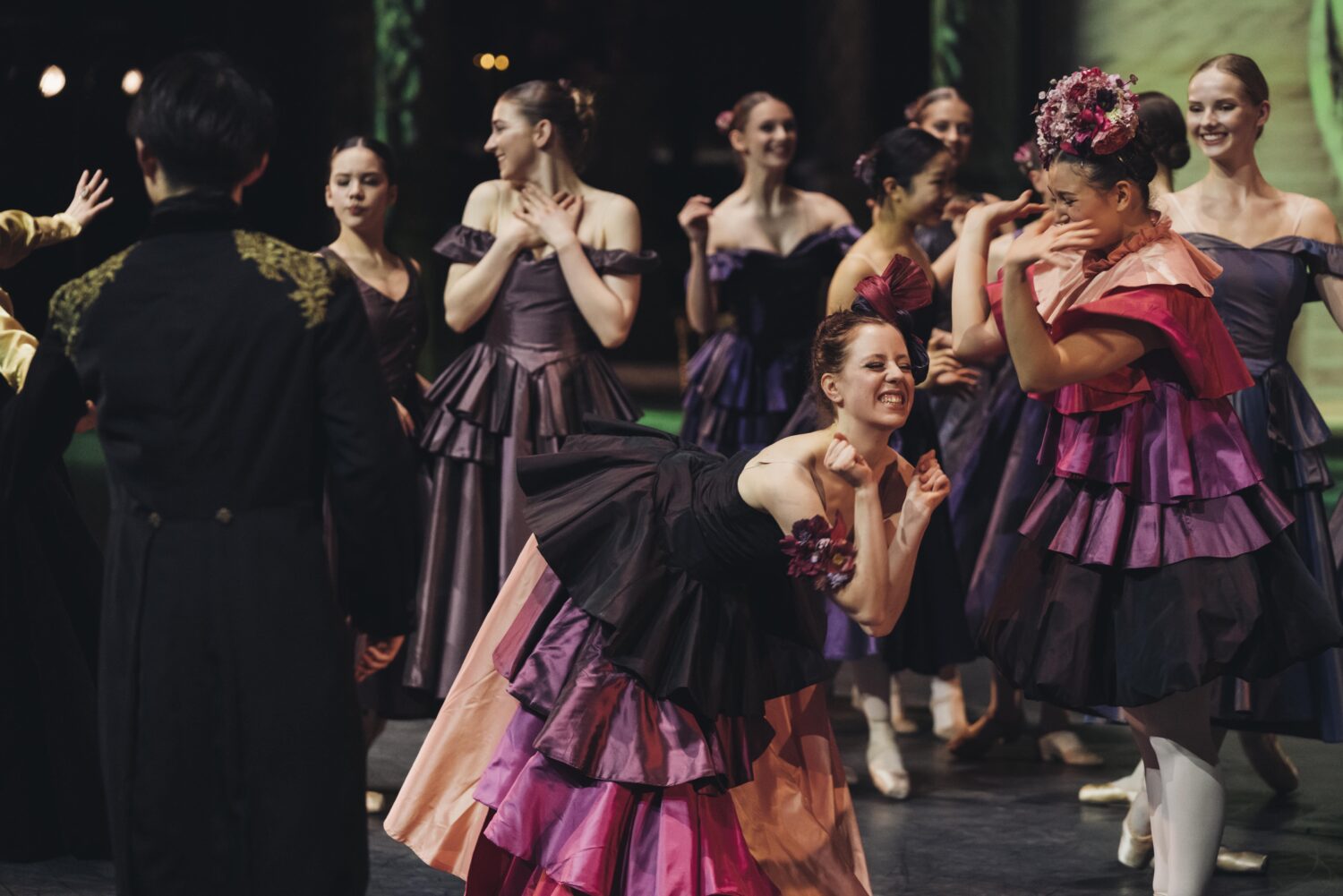 And this proved the case too, for Maria Girardin, Soazig Drion and Barbara Scott. All three performed the role of one of the two Stepsisters, according to which Cinderella was cast. Then the following night, changed roles and took a place in the corps de ballet.
As Barbara explained she 'was' that person from the moment she got out of bed in the morning and did class during the day. Not so for Soazig who liked to take class as a physical preparation, and 'step' into character as she prepared her hair or rehearsed.
Maria explained how they built their own personas: nothing was forced, they themselves had to draw on their own experiences or ideas. In fact she remembered teasing, or being teased by her brother and drew on this for the stage spats with her 'sister'.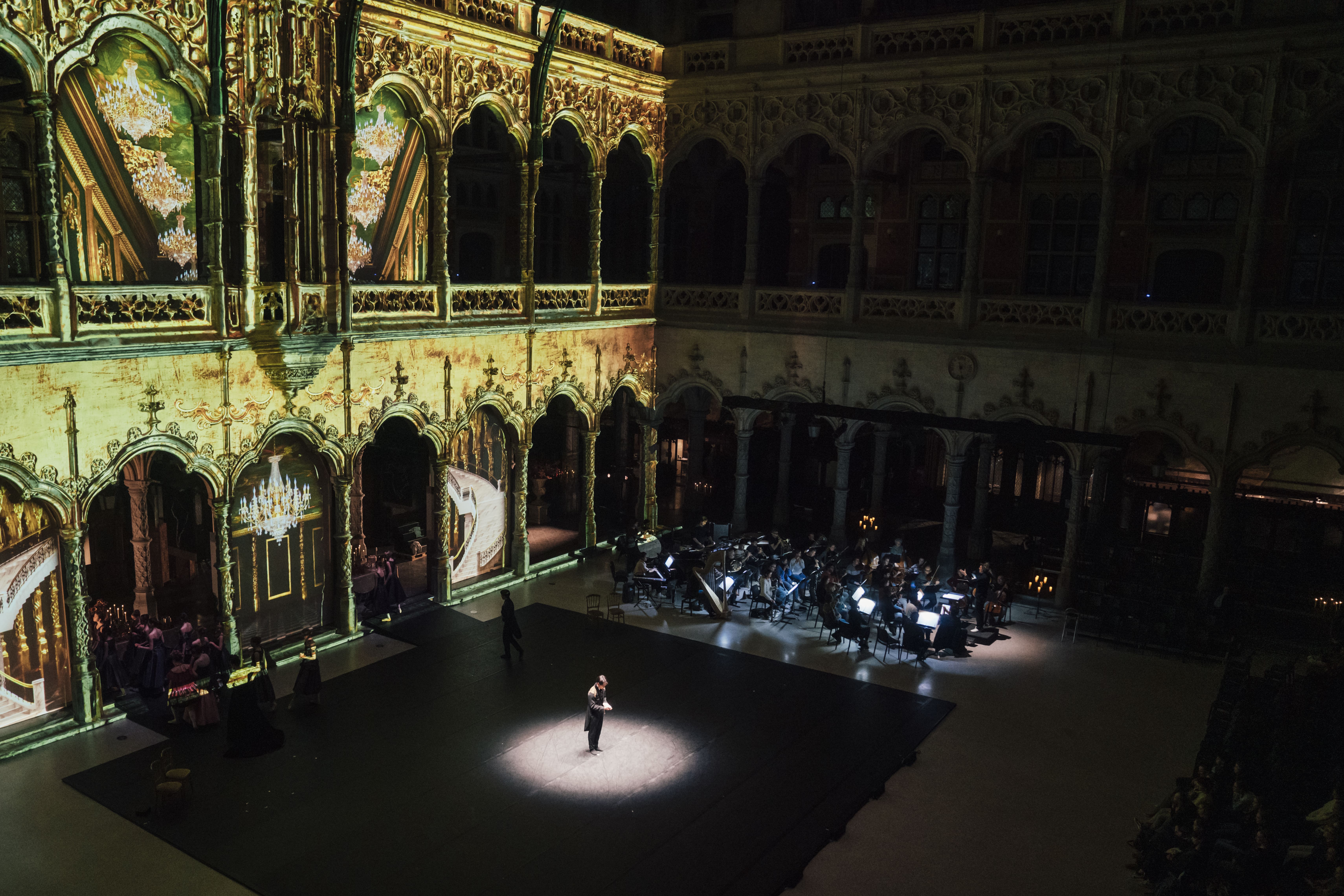 This how an artist, be it musician, designer or performer, is molded and made; all that they do seems effortless, appearing as if by magic but in reality the end result comes down to passion, commitment and to very, very hard work.
©Filip Van Roe